DISTRICT-WIDE SURVEYS ARE NOW OPEN!
Student survey:  CLICK HERE              Parent Survey:  CLICK HERE
ATTENTION!  REQUIRED COVID 19 TESTING FOR HYBRID STUDENTS
COVID-19 testing will be required for all students participating in hybrid learning in grades Prek-2. Because testing will need to be performed regardless of a parent or guardian's availability at the time a test will be administered, the prior consent for testing is required for all students who participate in hybrid learning. To consent to this testing, you need to review the consent form, complete the requested information, and submit it to the School District of Philadelphia.  If you picked hybrid participation for your child but do not complete and return this form acknowledging your consent to the testing program, your child will continue to participate in their class virtually and will not be permitted to participate in hybrid learning when it becomes available.
The paper and online forms are available for parents to access HERE
FELL IS NOW A STUDENT MEAL DISTRIBUTION SITE
Beginning this Friday, January 15, D.N. Fell Elementary is now a distribution site for pick-up of student meals.  Parents can now pick up 7 breakfast meals and 7 lunch meals for the week every Friday from 9AM – 2 PM.  For more details see THIS WEBSITE
Click HERE for a complete list of distribution sites.
EXCITING NEWS!
D. Newlin Fell Elementary School has been selected by local ACME store leadership as the benefiting non-profit in the GIVE BACK WHERE IT COUNTS Bag Program!
For the month of December, D. Newlin Fell Elementary School will receive a $1 donation from each purchase of the $3.00 reusable GIVE BACK WHERE IT COUNTS Bag at the ACME store located at 1901 Johnston Street, Philadelphia PA.
Kindergarten Registration/New Enrollment – use the links below:
Our Vision
Our vision at D. Newlin Fell Elementary School is to ensure that our students become 21st century learners by meeting or exceeding grade level requirements in all subjects.
Our Mission
Our mission at D. Newlin Fell Elementary School is to prepare students to become successful life long learners and responsible citizens who can contribute in a positive manner to a rapidly changing global society.
#1 in Reading, Math, and Science for Neighborhood Network 10
We are proud to announce that we scored #1 in Math,Reading, and Science for 3 consecutive school years: 2014-2015, 2015-2016, and 2016-2017 on the PSSA for K-8 schools in Learning Network 1.  We  now rank 12th out of 140 K-8 schools in the Philadelphia Public School District.
Message from the Principal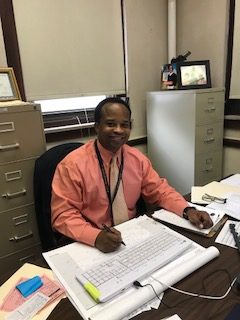 Welcome to our Website!  D. Newlin Fell School, located at Ninth Street and Oregon Avenue in the South Philadelphia area, is a multicultural community where Asian, Latino, Arabic, African American, and Caucasian children learn and live tolerance and respect on a daily basis. It provides education for children from kindergarten to the eighth grade. The subject area teachers are all full-time and highly qualified.
In addition to the regular educational classes, Fell provides the following services:
Special education for children diagnosed with learning needs in the regular education classroom
A mentally gifted program
Art, computer, music and physical education classes
Wind and string instrument teachers who provide individual and small group lessons on a weekly basis
A Glee Club
Speech therapy on a regular basis as well as hearing and orthopedic therapy on a limited basis
Extracurricular Programs and Tutoring
PIAA Middle Years Sports:  Golf, Basketball, Baseball, Softball, Track and Field, and Volleyball.
Culturally and linguistic appropriate instructional program with comprehensive ESOL support services for English language learners.
Focus on early childhood Literacy and full implementation of CLI Model in all K-3 classrooms.
All classrooms are equipped with cutting edge technology, including SMARTBoards and Chromebooks.
Visit The Fell Prophet, our school newspaper.  Click HERE !
Click HERE for this month's school calendar
Click HERE for Spanish translation of calendar
Click HERE for Khmer translation of calendar
Click HERE for Chinese translation of calendar
Click HERE for Fell's Brochure
Click HERE to see the welcome letter from Mr. Ashe.
Click HERE to read Fell's SPR (School Performance Review) for 2018-2019.  See below for the parent guide to understanding the SPR review.  Click on your preferred language.